Why You Need Stainless Steel Sinks in Your Home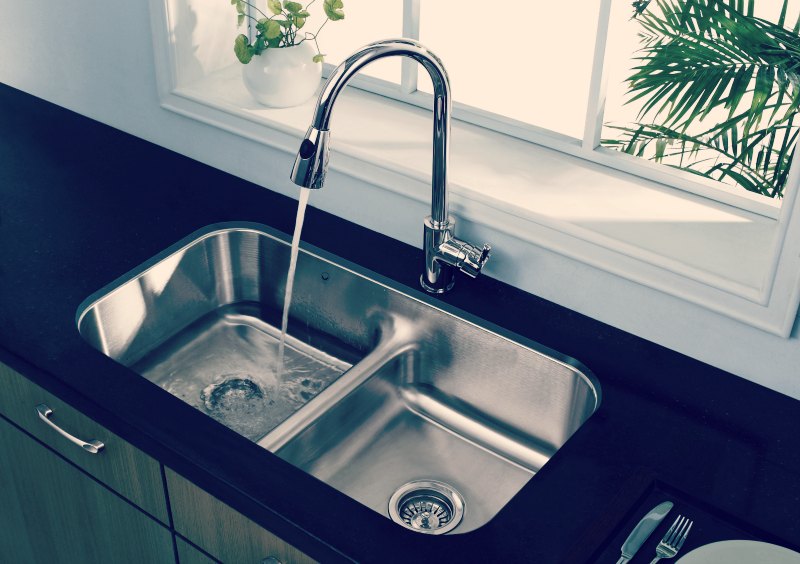 When choosing decor and appliances for your home, the options are endless, even when it comes to items like sinks. "Sinks?" You're saying, "who cares about sinks when there are so many other details to care about?" There are a million details that go into remodeling a home, or building one new, but don't skip over the less "glamorous" appliances in your decision-making process. Think how often in a day you use sinks, in either your bathroom or your kitchen. It's one of your home's most frequently used components! One of your best options, in terms of material, for this commonplace home item is stainless steel. Unconvinced? Here's why this material is perfect for your kitchen:

1. Low maintenance durability: Stainless steel is an ideal material for your home's sinks because of its long life span and ease of cleaning. Stainless steel does not chip, crack, peel, or corrode, meaning that this material will be an understated staple in your home for years to come. The smooth surface and finish make this material easy to wipe down with its sleek and modern appearance.

2. Cost: stainless steel sinks are cost-effective, so if you need multiple of these household items for your new home or remodeling project, you won't break the bank. However, they do not have a cheap appearance. Plus, because of their long lifespans and durability, you won't likely be spending money on replacements or repairs. Your investment is a sound one.

3. Appearance: As we've discussed, the look of stainless steel sinks is classic. Sleek, modern, but not too bold as to clash with your aesthetic preferences, the stainless steel appliance is a heavyweight in terms of modern decorating favorites. Though these items are only available in silver, multiple finishes like glossy and matte are available, so you can customize them as needed. They are easily paired with any countertops or color scheme you wish to implement in your home.

Interested in learning more about stainless steel sinks? Have questions about pricing, or sizes and styles available? Edgebanding Services Inc. Has exactly the right fit for your home's needs. Call us today to have any questions answered by an expert, or receive a quote. We carry myriad options of stainless steel appliances and can make recommendations based on your budget and your decor. We look forward to serving you and making your home a space you love.
Edgebanding Services Inc. supplies designers, fabricators, and architects with stainless steel sinks, edge banding, surfaces, and various other products.