Bring Flower Vases to Decorate Your Home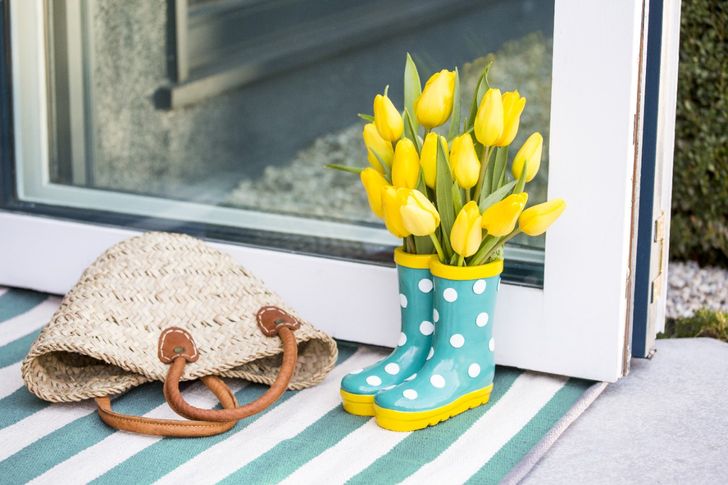 Waking up to the lingering smell of fresh flowers from the corner of your bedroom? Isn't it such a beautiful way to start the day? Flowers not only uplift our mood, but it also fills our life with so much colour and beauty.
So, if you are thinking of decorating your home with flowers, you need some decorative flower vases to fill your interiors with happy vibes and freshness. And to help you get the right ones for your home, we are here to give you some cool ideas.
We bet these flower vases will unfailingly grace your home with a quick makeover.
Artistic Ceramic Vases
There is something attractive about ceramic flower vases which we all will agree to. We suppose it is the versatility in design and the plethora of shapes and sizes they come in. Right from solid colours to colour blocks, from artistic impressions to DIY paints, ceramic vases are a must pick.
While the Kuntasi Ceramic Vase will perfectly fit in the bedroom, the Stripe Black White Ceramic Vase is perfect for the study desk at your home. The Color Pop yellow Ceramic Vase is just the right one for a romantic surprise that you are planning for your partner at home. Isn't it?
Designer Glass Vases
Glass vases are one of the most impressive home decor products. It looks profusely stunning when you keep it in your study or living room with flowers. But be careful if you have children at home. You need to keep them out of their reach to avoid breaking them.
The Rainbow Luster Glass Vase with its impressive leaf pattern is one of a kind. Add an air of elegance to your room with a pair of these decorative vases now.
Classic Metallic Vases
Metallic vases are a classic addition to your home. It is contemporary as well as minimalistic, and immediately adds a quick makeover to any part of your home. For instance, if you keep it on your everyday study table, it just adds a fresh vibe to it.
Whereas if you have a few of them, you can use them to turn your balcony into a green space/corner. You can put little plants on the metallic vases and use them to decorate your balcony. The Senhur Metal Vase perfectly fits with your home space makeover.
While flowers can fill your room with freshness and fragrance, designer vases can help to enhance the aesthetics and the decor of your rooms. So, what are you thinking now? Explore more flower vases online at Freedom Tree.